WE CRAFT EVOCATIVE STORIES
INTO POWERFUL VISUAL CHRONICLES
"Passion and Perfection is built into our DNA"
We believe in using the medium as a tool to educate, entertain, inspire, and empower audiences
and constantly explore innovative ways to tell a story and spark a thought. Be it art, religion or science and technology,
we weave into it, our unique interpretation and creative sensibility.
Our in-house, state-of-the-art post-production facility, allows us the luxury of burning the midnight oil and keeping up with demanding deadlines, as and when the need arises.
It also helps us to maintain the highest production values.
Storytellers | Image-Makers | Dreamers
With a core team of five, we have a wider network of many creative specialists, who we allocate, based on the right fit for each project.
We also work with an extended network of inspiring collaborators from around the world.
Our wide canvas of experience encompasses work for leading
advertising agencies and the best broadcasters in the world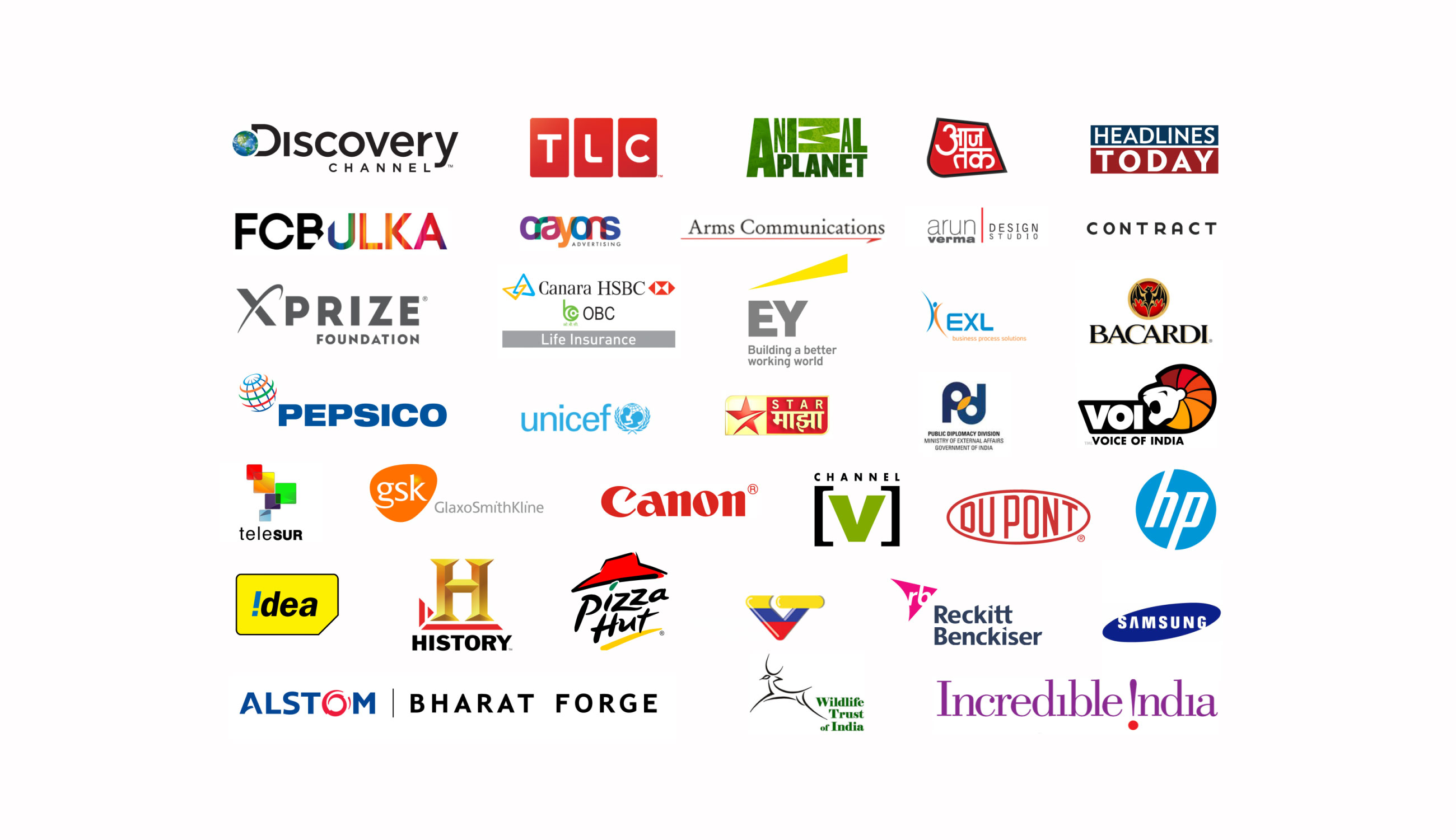 Thank you again for the excellent work you guys did editing the Visioneering sizzle reel. It played at our event earlier this month to great acclaim!

Dave Kebo | Producer | XPRIZE
Thank you very much. This is really fantastic work. I'm thrilled with the video, and am excited to share it with the world via our event next week and our website soon!

Jill Gravender | Director, Global Development | XPRIZE
Thanks for a job well done and we look forward to more good work in the future.

Sapna Lalwani | Communications Director – India & South Asia | Alstom India Limited & Alstom T&D India Limited
Thanks for all the diligence with this project. The show had a successful launch last
night and I hear a lot of good comments like hi-tech, virtual and innovative.

Rafael E Gonzalez | International Creative Director
I wanted to acknowledge and thank you for the wonderful work you have
implemented on the GEP Film. Indeed appreciate all the hard work, efforts,
sincerity of purpose and commitment to quality.

Unmesh Brahme | Yale World Fellow | Country Director, Room to Read India